Workbooks
View our colourful iCycle Workbook - bursting with information and engaging activities to help young people check their bike, learn how to carry out manoeuvres and learn the rules of the road.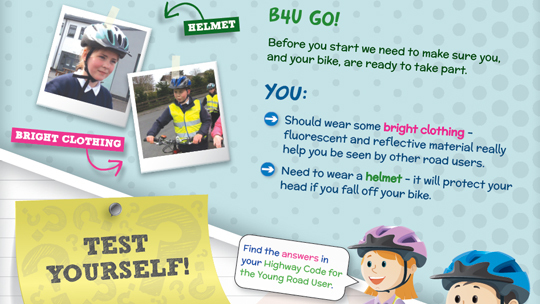 Please login to the 'Members Area' to view our workbooks in full or contact us for more information.
To access the generic materials please go to the members button and login using; 'public' as the user and 'cycle' as the password.