Parents' Newsletter
Our Parents' Newsletter gives information on checking a bike, what children should wear and how parents can help them with practical and theory homework.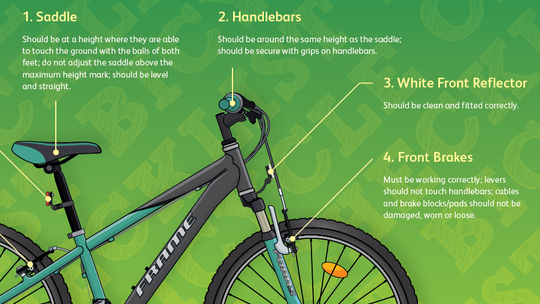 Please login to the 'Members Area' to view our Parents' Newsletter in full or you can contact us for more information.
To access the generic materials please go to the members button and login using; 'public' as the user and 'cycle' as the password.